नव वर्षानिमित्त ज्ञानदीप  
खास महिलांसाठी
परस्पर  सहकार्यावर आधारित 
शुभांगी काँम्प्यूटर प्रशिक्षण योजना 
सुरू  करीत  आहे. ज्या महिलांना या योजनेत  भाग घ्यायची  इच्छा असेल त्यांनी
This email address is being protected from spambots. You need JavaScript enabled to view it.
या पत्त्यावर ईमेल पाठवून आपले नाव नोंदवावे तसेच आपले काँम्प्यूटर प्रोग्रेमिंगमधील पूर्व शिक्षण  व कोणत्या प्रकारचे  प्रशिक्षण घ्यायची  इच्छा आहे  या विषयी माहिती  द्यावी ही  विनंती.
यात  सहभागी  होण्यासाठी  कोणतेही शुल्क  नाही.
As a new year gift, Dnyandeep Foundation is happy to start collaborative self paced learning platform Shubhangi Computer Education Forum only for  women who can use this forum to exchange information, teach and learn computer programming online from home at any convenient time without hampering home bound duties. 
No pre-requisite qualification or experience is needed. Initially Web Design is considered as starting point. But different topics like computer languages, app development, CMS, digital marketing can be taken up based on group formation where  at least one expert is available for that topic.  
The membership of this forum is Free.Those who wish to take part in this project may register as member using left side login box with a mail to
This email address is being protected from spambots. You need JavaScript enabled to view it.
 giving more details about your learning preference of topic and your capability of guiding topic where you have expertise and experience.
---
This facility is being provided as a homage to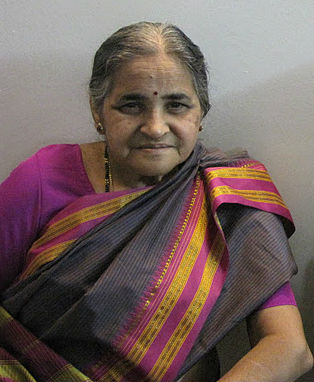 Late Sou. Shubhangi S. Ranade
 ( 2nd Oct. 1947 To 22nd Aug. 2016)
who pioneered formation of 
Dnyandeep Infotech Pvt. Ltd. 
 and 
 Dnyandeep Education and Research Foundation 
at Sangli for computer education and use of Marathi and Sanskrit in Web applications.